the future of brand storytelling
the future
of brand storytelling
Pushing the boundaries of fandom and consumer trends means going beyond the traditional way to reach your audience. By immersing them inside the world of your brand it creates a deeper more meaningful experience.
"Deep Story" creates a multi-platform, and in some cases, a role-playing experience that bridges destination and entertainment. The ultimate convergence of storytelling brings participants into virtual and physical realms to create a holistic experience and can further expand upon traditional storytelling. It can stretch across multiple mediums to create a sense of gamification and interaction unlike anything else.
When done correctly location based entertainment will bring people together under a shared experience for brand communities and fan bases.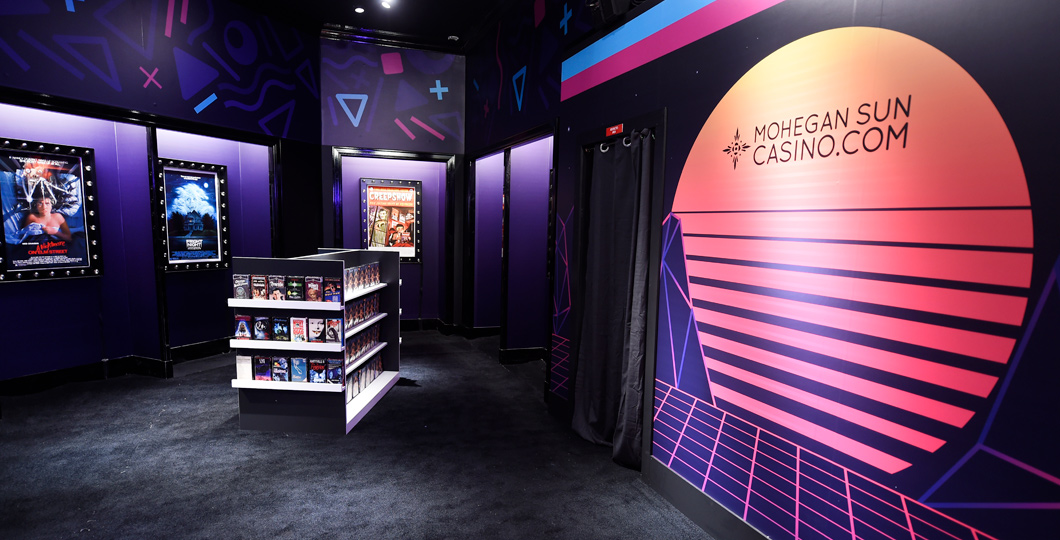 This can be achieved a number of different ways from immservice experiences, pop-up stores, escape rooms, scavenger hunts and hybrid alternative reality games just to name a few. These experiences don't always have to take place in person - but instead a centralized hub to gather. Which could include exclusive online experiences as well. Figuring out which experience best suits your needs depends on how you want to engage with your brand fan base. Blurring the boundries between online and offline realities can create great opportunities to explore creativity, themes and storytelling.
85% of consumers say they are likely to purchase
brands after participating in events or experiences.
As we mentioned before "Deep Story," or location based entertainment, can come in many shapes and sizes depending on the message and overall goals you want to achieve.
Deep Story leverages the specific strengths of each medium. It offers unique content, enriching the overall experience. They all have a common goal. Create a memorable experience that leaves a lasting impression on the participant and attendee.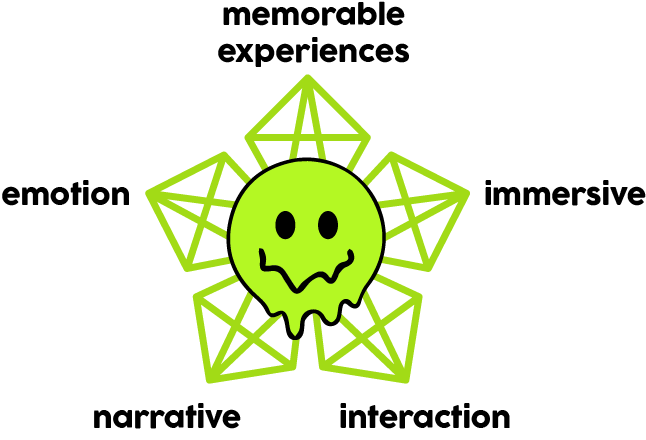 One of the baseline features is gamification. While this isn't a new ground breaking idea, the ways you can gamify something is ever expanding. Because of that this type of storytelling can be highly engaging. For instance you can layer elements of a marketing campaign to feature a product in a scavenger hunt or unlock the storyline of a movie or game and bringing along the consumer for the ride as they discover something new. It's all how you package the idea and then execute it.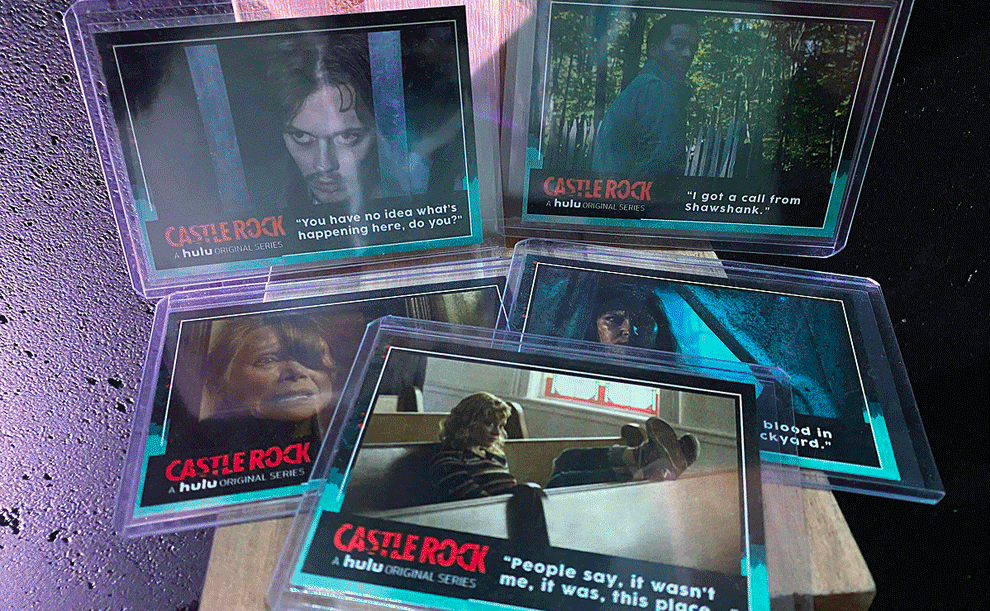 The Emergence of Deep Story+
The massive growth of the global gaming market. This is predicted to reach $221 billion in consumer revenue in 2023, according to the 2022 Global Games Market Report.
The growing influence of gamer generations. Gaming plays a central role in the lives of Millennials and Gen Z. They are accustomed to narratively dense roleplaying title. These are also audiences that are more likely to consume video games and transmedia over traditional media.

The current cultural dominance of transmedia storytelling. The biggest intellectual properties in the world, for instance, Star Wars, Marvel and Harry Potter have connected story worlds. These span media platforms, including destination experiences. From the world of games, titles like Minecraft, World of Warcraft, and Overwatch, have also made important inroads into transmedia storytelling.

The rise of the Metaverse. The Metaverse is seen by many tech giants to be the inevitable near-future successor of the Internet. A common virtual universe where the virtually-enhanced real world meets a new persistent digital infrastructure, it will likely be a world-changing development. There's plenty of uncertainty shrouding the specifics of what the Metaverse will look like. However, many brands and organizations are already leading the charge to this new digital frontier and could take on new forms in the near future.

The global health pandemic. COVID-19 greatly accelerated the growth of home entertainment and digital life. It has also made it clear that destinations need new solutions for times of disruption when in-person visitation becomes difficult.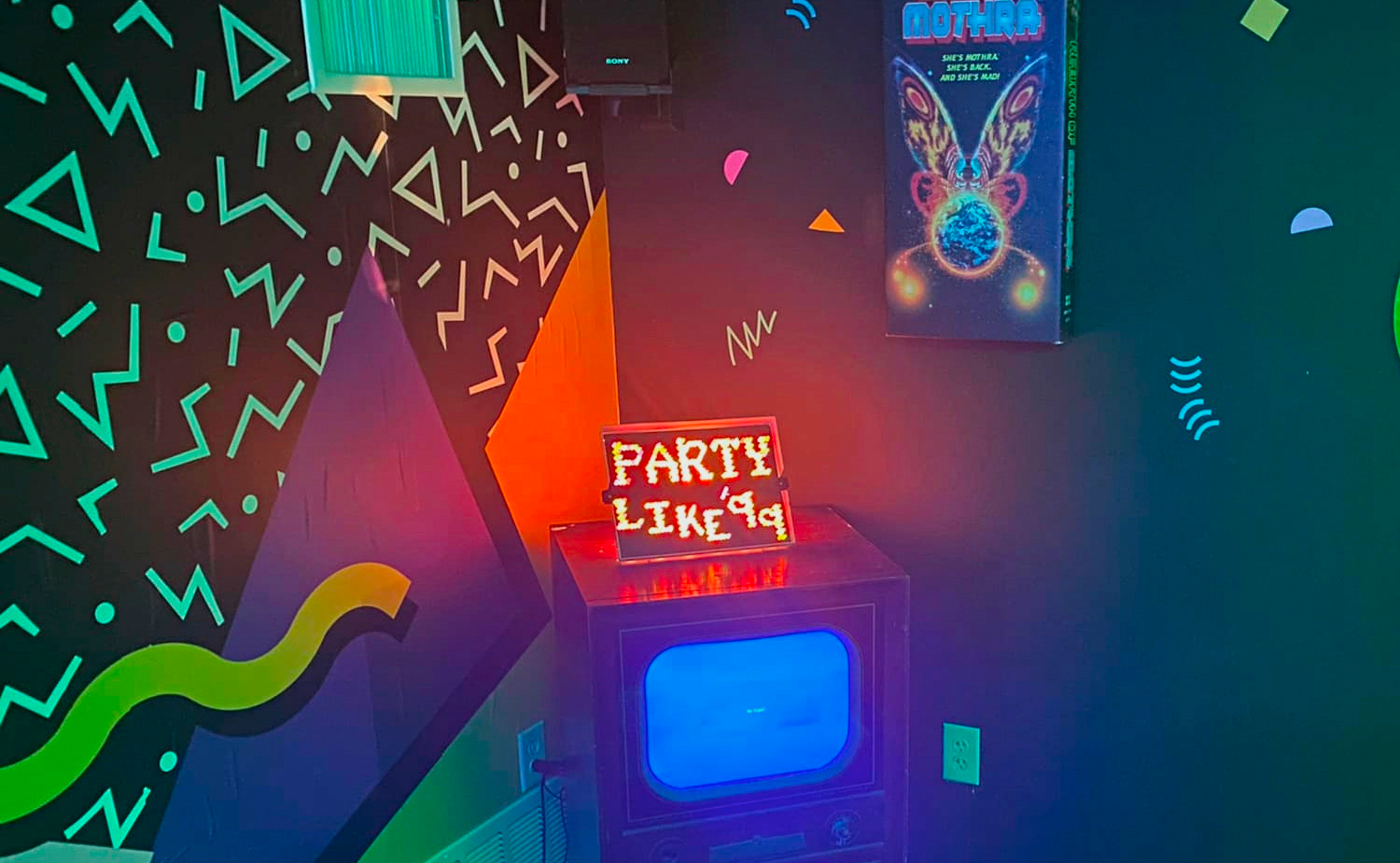 The emergence of streaming digital content, gaming, pop-culture and digital technologies further fuel these type of experiences that fan bases crave.
Here are a few reasons why it is effective: 
Highly Interactive
Rewarding Roleplaying
Meticulous WorldBuilding
Engaging Narratives
Evolving Content
In an ever-expanding virtual world, destinations need not be limited to their physical spaces, geographic boundaries, or in-person visitation. They can also reach global audiences, develop new business models, and tap into new revenue streams. Destinations can tell the story of their brand on multiple platforms.+++