To celebrate LG Electronics upcoming release of their new 88" TV I created a crossover promotion with Netflix that made the television not just an amazing place to watch Stranger Things season 3 but also a portal into the Upside Down.
LG Electronics are proud of their vibrant colors and rich blacks that you can experience with their products. This felt like the perfect opportunity to merge the electronics giant with a streaming juggernaut like Stranger Things and invite customers to "Lose Yourself in the Darkness." Both in the Upside Down and the TV display.
We invite you to... Step Into the Upside Down.
To kickoff the partnership we wanted to create a microsite and snapchat filter that felt like it was transporting fans to the world of Stranger Things.
Our content would feature a Snapchat filter along with two interactive pieces using vintage products that are branded LG. This brings a sense of nostalgia while capitalizing on the LG brand and pushing the connected home through vintage products.
The Walkie Talkie could have a built in Google Assist feature that answers questions about the product or the show. While our cassette player can play a pre-recorded message about our activation and where you can experience it for yourself. A message from the "Upside Down."
All of this ties back into the property and the overall experience which all starts with fans watching an exclusive clip on the LG 88" OLED TV.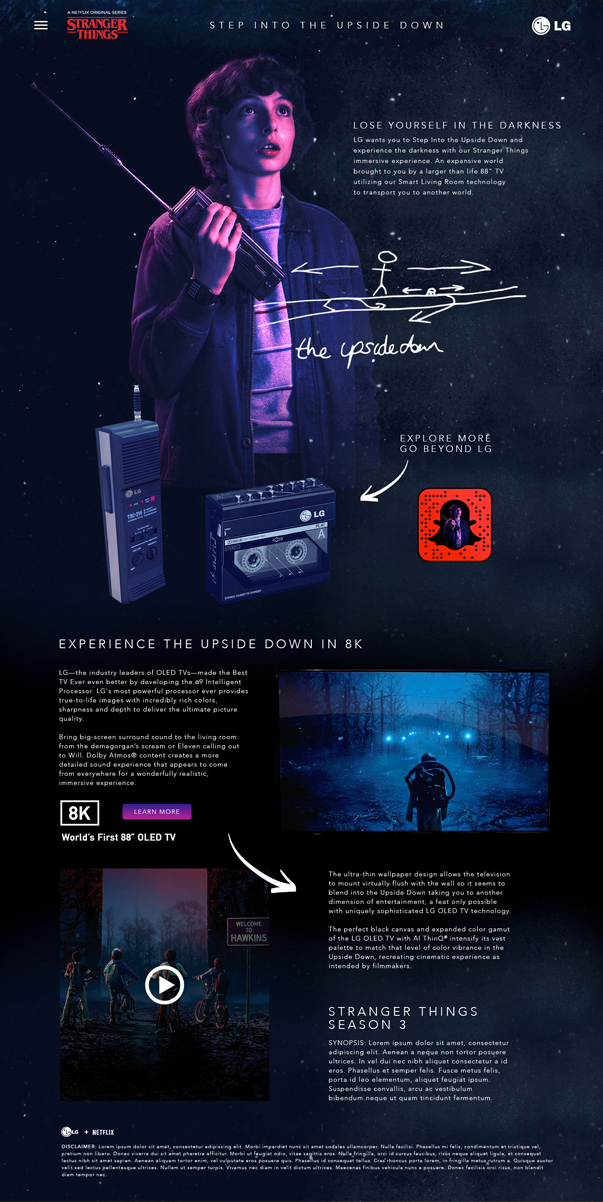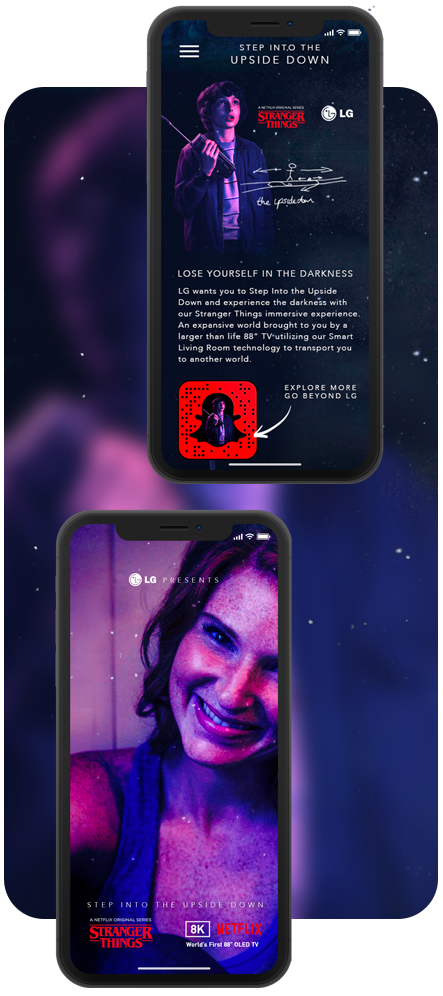 After we tease the experience online with the microsite and snapchat filter I wanted to drive fans and consumers to a location to experience the new 88" TV for themselves. The room would also incorporate other LG products like soundbars and projectors to bring the atmosphere to life.
By creating the Upside Down inside a square storage container we can take the experience on the road - opening up possibilities for a retail tours as well as stops at important pop-culture events like SXSW and San Diego Comic-Con.
The walls of the box are wrapped in LED screens and set the tone for the experience. It appears you have walked into the Byers home but when you set on the couch to watch an exclusive season 3 clip from Stranger Things you are prompted to pick-up the vintage walkie talkie and speak into it.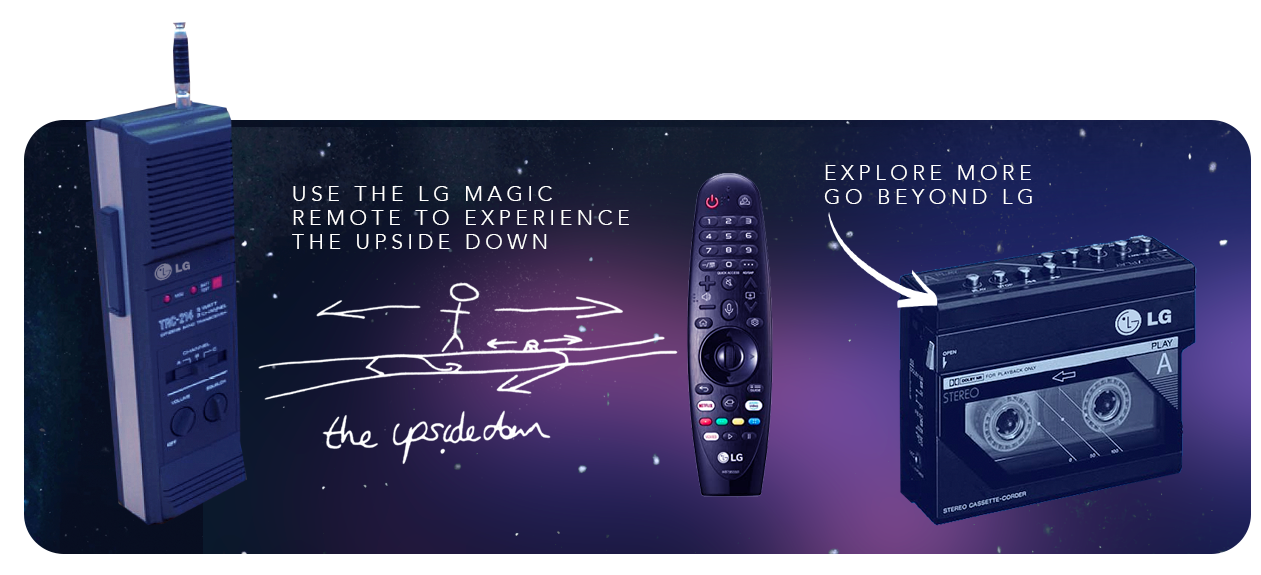 We can leverage the LG Magic Remote and combine it with a vintage LG branded Walkie Talkie to be the main trigger of how our consumers "Step into the Upside Down" and "Lose themselves in the Darkness."
When consumers press the walkie talkie button and say "Step Into the Upside Down" it will trigger the Magic Remote and transform the room around them. No longer are they in the Byers household, but instead they are surrounded by the murky darkness of the Upside Down.
We can extend this experience into the retail display as well, at a smaller scale.